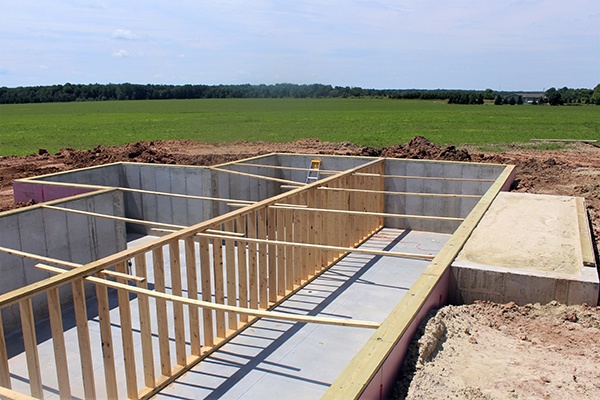 Basements are a great way to add cheap square footage to a home. It is a whole other house, under your house, that can be used for anything. Sure, you might have enjoyed the extra room from a basement up north, but when you come down to Florida, something is missing. There aren't many basements in Florida, and there is a solid reason for it
Newcomers to Florida are often surprised when they are told their new home will not have a basement. Modern houses are built small, directly on top of concrete slabs, with no basement. This often presents a storage problem. Whereas our friends up north enjoy the extra room for storage or use the area as a second living room or game room, there is no such space in homes in Florida. Where will they store their stuff? Usually, most people move to Florida to retire, so they downsize. They sell, give away, or put their belongings in storage long before moving into their new home in sunny Florida.
The Sunshine State is filled with waterways in every direction. It is known for its many rivers, lakes, and never-ending swamps. Florida has a large aquifer system that spans around 100,000 square miles and provides water for many large cities. The groundwater's very close to the surface in most parts of Florida and Southern Georgia.
Because of the high water table and proximity to the ocean, it is impossible to dig out for a basement. The construction crew would immediately encounter flooding should they try to dig more than 10 feet down.
It is technically possible to build a basement in some parts of Florida. In Central Florida, such as in Clermont, there is hilly terrain that spans for many miles. Basements can be built into the side of a hill and be partially underground and partially above ground.
So does this mean just because you move to Florida, you have to give up your man cave or second living room? It has become a popular trend to build large lofts on the second floor of many homes. Many attics are just as significant as basements with a wet bar and enough open space for a couch and pool table. The plus side is since it is on the second floor, it gets plenty of natural light, unlike basements that are traditionally dark and musty.
If you would like to add some extra space to your homes, such as a loft or extra room, RJ Builders can help! Contact us today to get started.