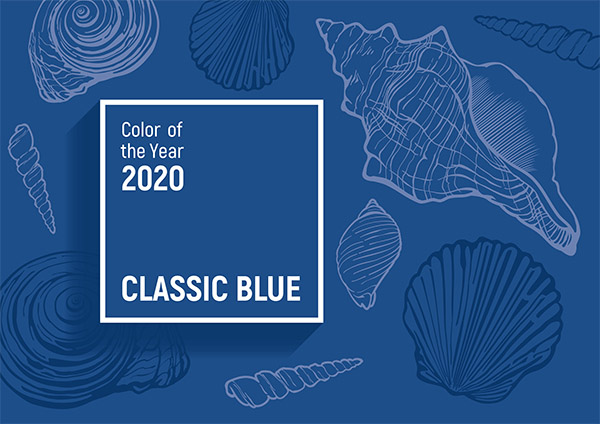 Decorating your home can be fun and exhausting all in one. Decorating trends are constantly changing from year to year, and it is hard to keep up. If you love color trends, then you will want to know what the new color of the year is.
Experts at PANTONE and Sherman Williams have announced their choice for the color of the year. They chose an intense, calming, elegant color called Classic Blue (19-4052). This navy blue hue is said to invoke a feeling of connection, calmness, and is a perfect color to start the new decade.
Leatrice Eiseman, Executive Director of the PANTONE Color Institute, exclaimed, "We are living in a time that requires trust and faith. It is this kind of constancy and confidence that is expressed by PANTONE 19-4052 Classic Blue, a solid and dependable blue hue we can always rely on. Imbued with a deep resonance, Classic Blue provides an anchoring foundation. A boundless blue evocative of the vast and infinite evening sky, Classic Blue encourages us to look beyond the obvious to expand our thinking, challenging us to think more deeply, increase our perspective and open the flow of communication."
To go along with this bold new color, PANTONE created a gorgeous color palette of cool complementary colors. These neutral grays and light muted blues help to bring together the colors brilliantly in every room. They hope this new color trend will create a mini nautical paradise in every home. Sherman Williams came up with a beautiful color palette of their own, offering a stunning gold and kale green to compliment the bold navy hue.
You don't have to get out the paint brushes and drop cloth just yet. If you are not ready to repaint the interior of your home Classic Blue (19-4052), you can paint an accent wall, barstools, or even your kitchen cabinets to give your home a brand new trendy look. Let your imagination take over and explore the possibilities of color.
Source: 1