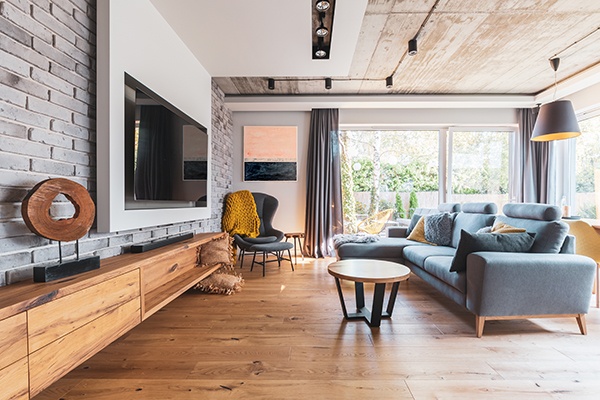 As we start a brand new decade, we noticed a change happening all around us. Things are shocking up a bit when it comes to home design trends.
Here a few things that are hitting the home design scene that is sure to turn a few heads and impress your house guest:
Returning to Nature
New homes are being built to bring some of the outside world in. This includes installing big panoramic windows and skylights to bring in sunlight and views of the outside world of trees and nature. If you can't add windows, you can add a natural element like bamboo shutters, wood-colored trim, and lots of indoor plants. Stone tiles and backsplashes are also a perfect way to bring more Earth tones to your home.
Silver and Gold
Metal is making a comeback in 2020 in many different ways. Stainless steel appliances are almost a must-have in new and renovated kitchens. A touch of silver, gold, bronze, or copper highlights and adds style to different areas of the house. Many homeowners are opting to leave metal piping exposed in bathrooms to give it a modern industrial feel.
Black and White
Gray and white tones have been the most popular colors, and almost the standard when it comes to new homes. The grayscale is shifting to black this year, making a bold statement with black and white decor. Homeowners can go wild with the simple black and white while adding a splash of their favorite colors to create unique and stunning designs.
However, you chose to decorate your home RJB builders can help you achieve the look you want. Contact our office today.