Florida is a trendy spot for all kinds of people looking to live out their best lives.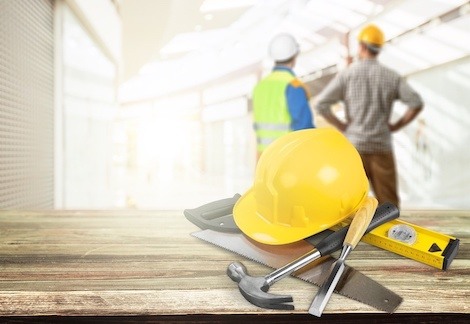 Part of what makes Florida so popular is all the different things to do and experience here. A lot of what goes into that is the people that help bring it from an idea to a physical building or structure, turning someone's dreams into a reality. To make those dreams happen, the use of a general contractor is more than likely going to be needed in some way, shape, or form. So what exactly is a Florida general contractor and what do they do? Find the answer to that and a few other inquiries of what it takes to be a general contractor in the Sunshine State.
To take it from the literal definition; a general contractor is someone who provides all their own materials, crew, equipment, etc. for a construction job. Florida offers two options for general contractors licenses: a certified license, which is one that covers the entire state or a registered license, which is one that includes their general jurisdiction. Whichever one it is, it will be reviewed by the Florida Construction Industry Licensing Board and overseen by the Florida Department of Business and Professional Regulation (DBPR).
There is a lot that goes into becoming a general contractor in the state of Florida. It's not just setting up an appointment with the DBPR and signing a few papers. Here is a list of requirements of potential contractors looking to be fully licensed in Florida:
Be of legal age, 18+.
Provide proof of credit score (must be 660 or over). If the score is lower, the applicant must purchase a surety bond.
Comply with electronic fingerprint scanning. This aids in a background check upon hiring for various jobs throughout the county or state.
Must pass a Florida State Construction Examination.
Has to provide proof of general liability and property damage insurance.
Must also provide proof of workers' compensation insurance.
Whether it's building, residential, or general contracting, Florida has the same license validation process for them all. Keep in mind that it takes years for contractors to get to the point of becoming a business owner themselves and taking on even bigger jobs. It is safe to say that those properly licensed as general contractors in the state of Florida, like RJ Builders, know what they are doing and should be proud of their craft.