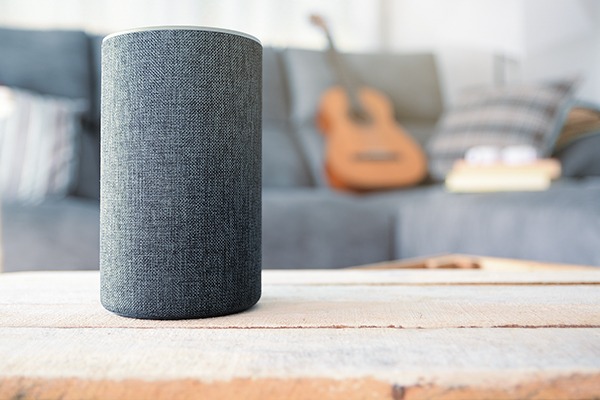 We are five months into the new year, and there are already many lists for the "Best Of ____ in 2019". This one is going to be no different besides the fact that it might be beneficial to you! Have you recently moved into a new place or purchased a new home? Is everything up to modern standards? How would you like to make your home life just a little bit easier? Maybe now is the time for you to upgrade your new home with some new smart home devices! But with so many gadgets to choose from, how do you know which ones are the best? Look no further because here you will find the top 3 smart home devices for your new home in 2019!
Everyone knows her by name, just a simple first name and you can get so much accomplished. Of course, we're talking about Alexa by Amazon. This ultra-efficient A.I. can help with the simplest of tasks such as changing a song on a playlist to ordering dinner for a family of 4 in a matter of seconds. With the Amazon Echo, you can talk to Alexa and do the tasks mentioned and more all with just the sound of your voice.
Smart home surveillance cameras are another great addition to add to your home to make sure everything stays as it should when you're away. Whether you want to check up on your pets to make sure they're not up to any mischief, or you're worried about a possible break-in while away longer than usual; a security system such as those available from iSmartAlarm DIY Security System will keep you updated in live time of what's happening. Besides just the cameras, having a smart security system in your home could save you a lot of hassle in the long run.
Having issues with your power bill? Maybe one month it's pretty low and, and the next month it skyrockets, and you don't know why. With a smart heating and cooling system, these issues can quickly become one of the past. Companies like Nest have created thermostats that read their owners and adapt their settings to their needs over a learned period. It can also be controlled wirelessly from a phone, tablet, or PC.
With these smart additions in your new home, you're sure to continue the trend of smart home living. You should feel at ease and get the most out of your relaxation time at home. As smart home devices advance, so will the comfort level in your home. Get upgrading those devices today!
SOURCES: 1